Europe 101
Our vacation was coming to an end and it was time to head home. The hotel receptionist phoned our room to let us know that the airport shuttle had just arrived. "Do you need some help with your luggage?" she asked. "No, I've got two strong boys who can bring it down," I replied.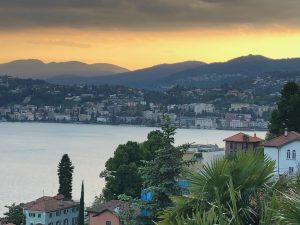 It was early Sunday morning and the city streets in Rome were still empty. I shared the following observation with my wife and twin boys: " Guys, do you realize that we've been traveling through Europe for 18 days and we haven't had any bad luck? No lost passport, no stolen wallet, no food poisoning, no missed train, no major disagreements, nothing. Everything has gone smoothly. That's just amazing!"
Little did I know that we would be staying an extra night in Rome due to technical issues that would cancel our flight back to Charlotte. It was a national holiday in Italy and I'm only guessing that they couldn't find the mechanics they needed to fix the plane. There weren't many shuttle bus drivers either and one small bus had to transfer several hundred stranded travelers to the airline's approved hotel. We waited in line for two hours before we finally got onto the bus.
All in all, we had a great vacation visiting Spain, Germany, Switzerland and finally Italy. Total distance we covered: 11,582 miles.
If you're planning to head over to Europe this summer, let me share some information with you that you might find helpful and fun: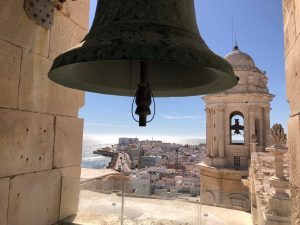 Be Flexible: You can do a lot of planning and get most everything right but chances are something is going to go wrong. Try to make the best of the situation and realize it could be even worse. We ended up missing a flight and having to spend an extra night in Rome. The cancellation led to our one son missing his first day of work at his summer internship. He was a bit upset but the company replied to his e-mail that it wasn't a big deal.
Less is more: If you've only got one or two weeks for your vacation try to limit the number of countries and cities you're going to visit. We did travel to four countries but Italy (Rome) was really only because it was the cheapest direct flight home. In Spain we targeted Madrid, Sevilla and Barcelona and spent three days in each city. Germany and Switzerland were part of the trip because we wanted to visit family and friends. If you try to do too much you'll get frustrated and fatigued as you're only seeing train stations and airports.
Travel light: Try to limit the amount of clothing you take, realizing you can get stuff washed during your trip. Two pair of long pants, two short pants, some t-shirts, one sweater, two pair of shoes, that's really all you'll need. Unless you're going to the beach, leave the flip-flops at home. They are terrible for touring a city and all the locals will know you're an American! A raincoat and a small umbrella are also advisable. We used nylon-packing cubes, which makes organizing your suitcase so much easier.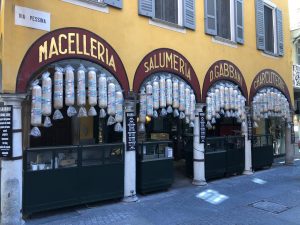 Protect your valuables: If you need to bring jewelry bring the fake kind. The same goes for watches: have a cheap travel watch that you can easily replace. Thieves will notice what you are wearing. Photocopy all of your important documents (passport, drivers license, credit cards, health insurance card, travel itinerary) so that you and your partner each have a copy. Give your credit card companies a call and let them know about your upcoming trip and the countries you will be visiting. Split up your money and credit cards so if one set gets lost or stolen, you have a reserve. Money belts and chest pouches are recommended. The first thing you should do once you get to your hotel room is put all of your valuables into the room safe. This includes your passport. When you are out exploring the city take one credit card and some cash. Men, carry your wallet and cell phone in your front pockets. Ladies, if you need a bag, hold it to your body.
Research what you want to visit: Europe is crowded during the summer months so if you want to visit certain museums or cathedrals, for example, go on line and book your tickets in advance. We got the last 4 tickets to visit Gaudi's Sagrada Familia cathedral in Barcelona at 7pm on our last day.
Travel by train: Traveling a country by high-speed train is a wonderful alternative to car and air travel. We bought a first class 10-day Eurail pass, which was good in all European countries. You can pick the days you want to travel and skip days you don't want to. It is very important to book your train and seats well in advance of getting to Europe. If you don't, you won't get on!
Biking is better: We found the best way to explore a city is by a guided bike tour. English speaking guides are available and will take you to many of the places you'd never get to on your own. They are usually 2-3 hours.
Guided tours: I would also recommend guided walking and bus/mini bus tours. These are great because they will explain the history and culture to you AND get you to the front of the long lines waiting to see the cathedrals or coliseum.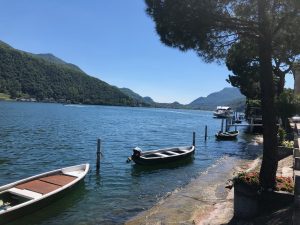 Electronic adaptors: Bring at least two all-purpose European adaptors for your cell phone, iPad and computer. You'll also be able to charge your devices on the local trains. You might want to bring an additional power pack to charge your cell phone if you need it. Speaking of cell phones: We took four phones on the trip but we bought an international plan for only one of the phones. Verizon offered this for $10/day. The other phones were left on airplane mode until the kids found a hot spot in the hotel or on the train.
Ask the locals: Find a friendly hotel receptionist and ask them about the best restaurants to eat at (where the locals eat), what shows or bars you should visit, what areas to avoid and best means of transportation to get to where you are going (subway, bus, taxi, Uber or walking). They will all have city maps to give you and can circle the places you should go.
Your return: If you can, take an extra day of vacation at the end of your trip, in case your flight gets cancelled (like ours did) or to recover from jet lag. By all means, don't schedule important meetings for the day after you return. You will be jet lagged!
Europe is a great destination for a summer vacation but realize that a lot of people are headed there too. Spain, for example, has 46 million inhabitants and over 82 million visitors each year. Most of them go there in the summer. Europeans have a lot more vacation (I had 6 weeks of vacation when I worked in Germany, starting in year one!) than we do and they love to travel. If you are flexible and can schedule your trip for September or October, you'll find that prices go down and availability of everything goes up. I would recommend that you stay away from Europe in August. It's too hot, too crowded and too expensive.
Bon voyage!